About Us
Company of expertise and
Technical-insurance consulting
FEPASS
is an expert company, technical-insurance consultancy and loss adjusters, with offices in:
Rome, Viale Eritrea, 72
Castellammare di Stabia (NA), Via Pietro Carrese, 25
It operates, on behalf of primary national insurance companies, throughout the national territory and, in particular, in central and southern areas.
FEPASS
is also one of the founding members of the national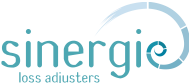 consortium, which carries out the same activity on a national scale.
FEPASS
was born from the twenty-year experience of its founders, Bruno Ferrara and Fabio Pirozzi and currently represents one of the consolidated companies in the national insurance sector.
FEPASS
, acknowledging the current needs of the Italian insurance world, offers a wide range of services concerning the assessment and settlement of damages.
FEPASS
is able to guarantee a global management of the claim, which is followed in all its evolutionary phases.
The company, in addition to the traditional assessment and settlement of damages, also operates as a consultant for underwriters, with particular reference to technical and legal aspects.
The staff of
FEPASS
consists of professionals with proven experience and skills (engineers, architects, surveyors, industrial and insurance experts, agronomists) and secretaries, all of which are part of its structure, fully computerized, directly managed by legal representatives Bruno Ferrara and Fabio Pirozzi.
Currently
FEPASS
operates, both directly and through the Consorzio Sinergie, for the management of frequent claims (with reference to specific geographical areas), with Generali Italia SpA, Lloyd's, HDI Assicurazioni SpA, HDI Global SE, Verti SpA, group Allianz SpA, Helvetia, Elba Assicurazioni SpA, ArgoGlobal Assicurazioni SpA, and Donau Versicherung Vienna Insurance SpA.
Collaborations will soon be established with other leading insurance companies.
Finally, an ongoing collaboration with international Loss Adjusters operating on behalf of leading foreign companies it's operating for several years.
top